101 West Main Street
Louisville
,
KY
40202
United States
Hotel Distil, Autograph Collection

Wednesday, September 23, 2020 11:00 AM - Friday, September 25, 2020 12:00 PM (EDT)
Wednesday - September 23, 2020
Registration and Churchill Downs Outing
Thursday - September 24, 2020
General Membership Meeting
KMHI Committee Meetings
Awards
Auction
Friday - September 25, 2020
Joint 2019/20 and 2020/21 Board of Directors Meeting
KMHI is proud to once again offer its Annual Conference and General Membership Meeting. It will be held at Hotel Distil in Downtown Louisville, Kentucky on Whiskey Row. A great schedule is planned with great networking opportunities, awards, auctions, horse racing and of course - a lot of fun. We look forward to seeing you!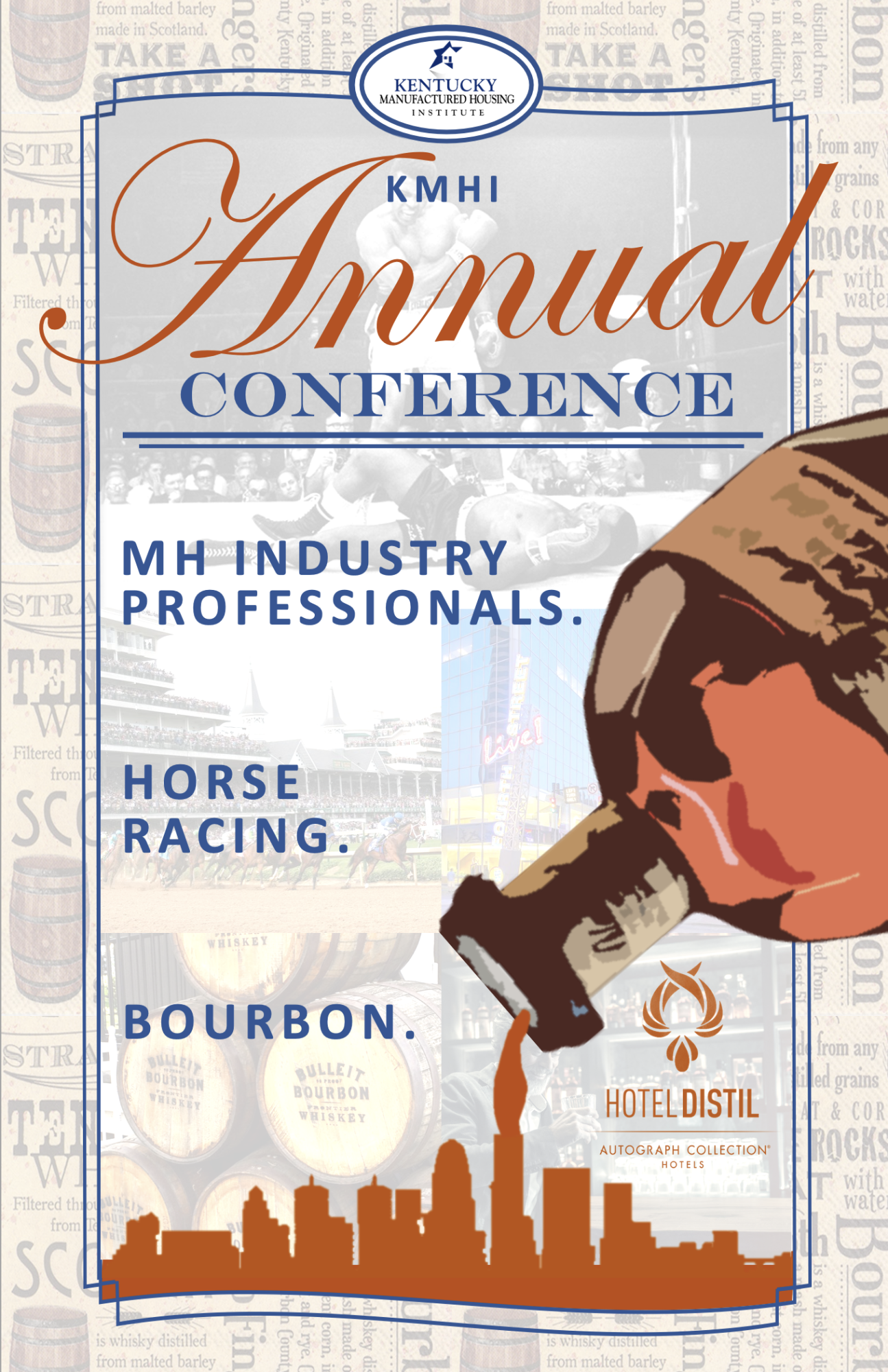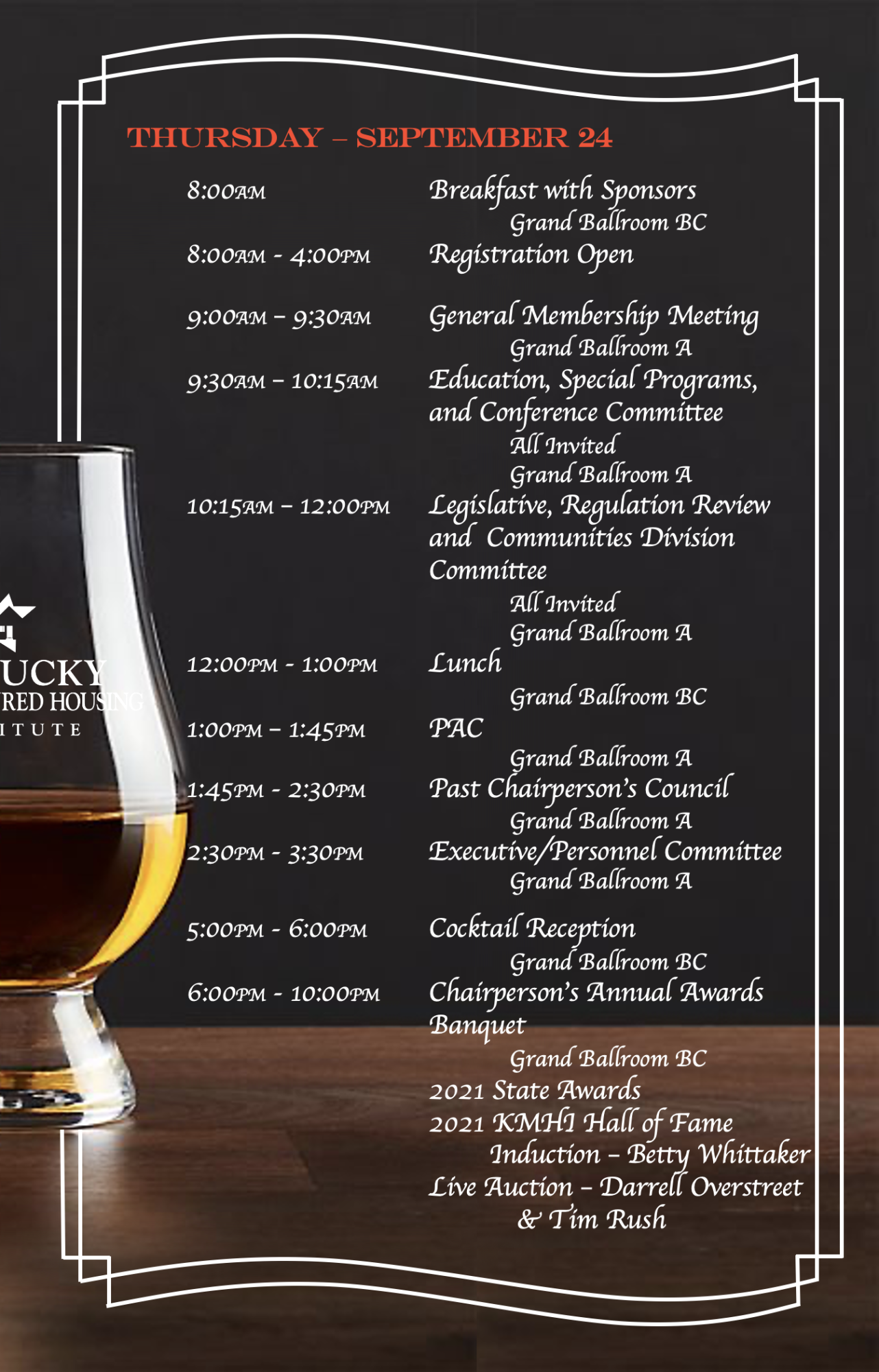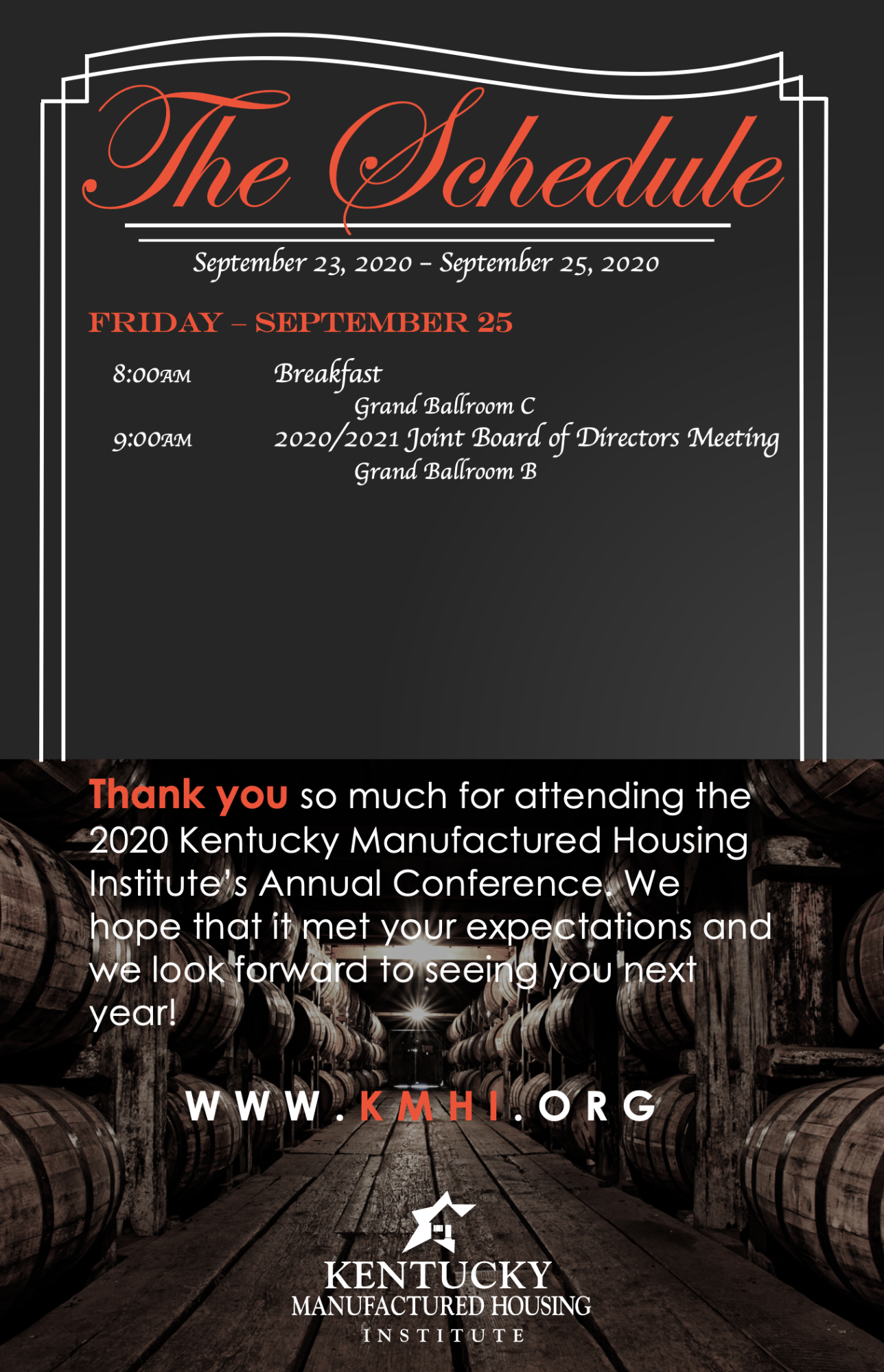 Thank you to our Sponsors
Top Shelf
Full Proof
Single Barrel
Small Batch
Event Contact:
Logan Hanes
Contact Organization:
Kentucky Manufactured Housing Institute