KMHI Announces 2019 Annual Conference
KMHI Annual General Membership Conference To Be Held at Belterra Casino Resort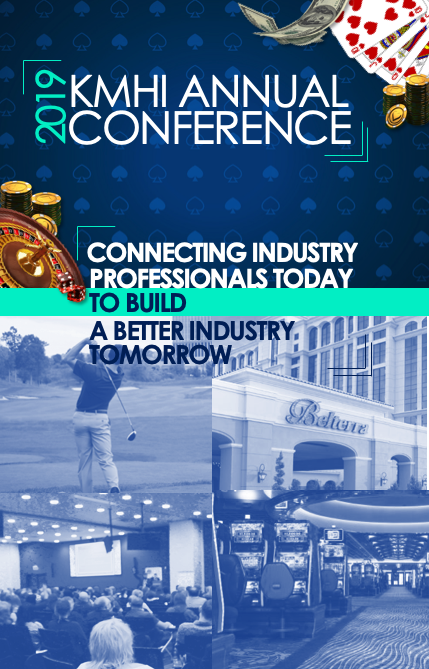 KMHI is once again proud to offer its 2019 Annual Conference. This year, it will be held at Belterra Casino Resort. This is a great opportunity for you to network with industry professionals and hear from a great lineup of speakers! The conference will be held from Wednesday, June 12, 2019 through Friday, June 14, 2019.

If you are planning on participating in the golf outing on Wednesday, June 12, 2019 and intend on coming in the night before, Belterra is limited on the number of rooms available on Tuesday night. If you attempt to book your room and are informed that they are sold out on Tuesday, a block of rooms is being reserved at Hilton – Cincinnati Airport. This is for Tuesday night only as there should be plenty of rooms for Wednesday and Thursday night at Belterra.

For Belterra Resort reservations: Please call Belterra at 1-812-427-7777 for reservations. Reference group code S0619KM to get the special rate. Conference attendees will receive a block rate of $109.00 for a classic room or $129.00 for a deluxe room. You must book by May 19, 2019 to receive the block rate.

For Hilton - Cincinnati Airport reservations (Tuesday Night Only): Call 1-800-HILTONS (445-8667) and reference "KMHI" for a block rate of $129.00. Again, this is only for those that are golfing and plan on coming in the night before and are told Belterra is sold out for Tuesday Night. THERE SHOULD BE PLENTY OF ROOMS FOR WEDNESDAY AND THURSDAY NIGHT AT BELTERRA.

Thank you for your flexibility and we look forward to seeing you in June. If you have any questions, please do not hesitate to call.
Want more information on the conference, click HERE