KMHI Unveils New Online Show
Titled "What It Takes", KMHI Dives Into What It Takes To Build a Manufactured Home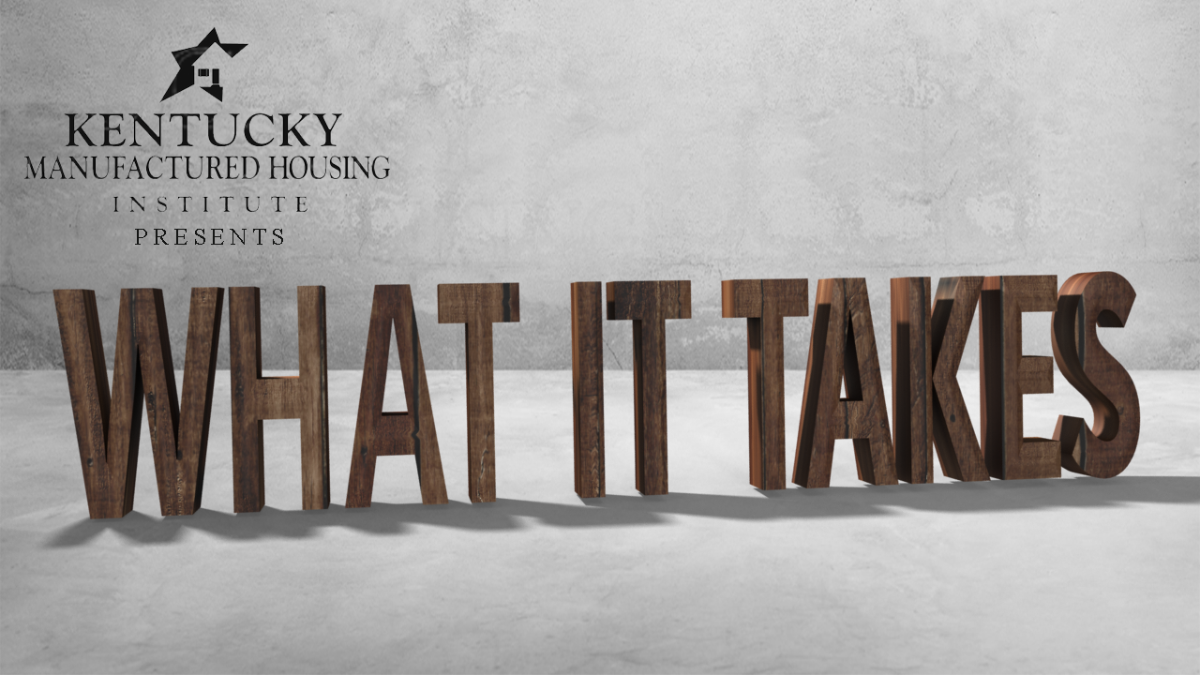 What does it take to make a manufactured home? In short - a lot! We're going to dive into that in our new series called, "What It Takes". Kentucky Manufactured Housing Institute's Logan Hanes walks you through the 2019 Louisville Manufactured Home Show. He tours some of the newest homes from Clayton, Champion, Fleetwood, and Deer Valley. He also looks at supplier products and talks to the Governor of Kentucky, Matt Bevin.
The show will take on two goals with two audiences:
1. General Public - The goal is to educate the general public on the manufactured housing industry and correct the misconceptions, right here in Kentucky. Those that are in the industry know, without a shadow of a doubt, that there are a ton of nuances that go into making a manufactured house. We will be diving into that and more on the new series called, "What It Takes". It can be used by retailers and industry professionals as an additional resource when dealing with consumers.

2. Members Only- There will also be an assortment of member-only videos. These will be more "in the weeds" videos. The goal will be to relay regulatory changes, product knowledge, and pertinent news that is better served in video format.

Want to be featured on a future episode? Have a topic you would like covered? Click HERE!
Watch the first two episodes below!